Hello and welcome to St Bernadette's PTFA page!!
WHAT IS PTFA? – St. Bernadette's Parents, Teachers and Friends Association are a friendly group of parents and staff who meet regularly with the aim of raising money for extra benefits and experiences for our children.
OUR AIMS – Our aims are to make a distinctive contribution to the life of the school, the environment for our children, and enables us to purchase extra items for the school which are not included in the school budget and which greatly benefit and enhance school life for all our children.
WHO CAN BELONG TO THE PTFA –
The current committee consists of:
CHAIR: Mrs H Moody
VICE CHAIR: Miss S Evans
TREASURER: Mrs H Reay
SECRETARY: Ms S Chetwood
PARENTS: Mrs J Breckles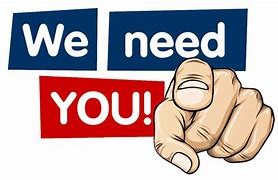 But of course, we can't do this alone!!
If you have any fundraising ideas please get in touch or feel free to pop them on our Facebook page! PTFA Facebook page
Even better, if you would like to join the committee, then please get in touch with us! This can be done either by Facebook, leaving a message with the School office or simply speaking to one of the committee members at the school!
WHEN DO WE MEET? – Meetings are currently held virtually (contact via PTFA Facebook for further details) at approximately 7pm.  Our next meeting is
Being a member of the PTFA will give you lots of pleasure and enhance your family's relationship with the school.  Mums and Dads, Staff and friends all combine as individuals to form a friendly school community and as Year 6 parents leave the school, so new Reception parents join.  Everyone is made welcome at any stage through their involvement with the school and it is never too late to get involved.  We are always on the lookout for new members with new and fresh ideas or helpers to run an event. Whatever you can put in – it will be appreciated.

We are looking forward to supporting a range of activities including:
Autumn Disco – We will be looking for Parents who would like to help, see the Calendar for dates
Firework Extravaganza – This is the biggest event the PTFA organise and cannot go ahead withouth the help of parents.
Easter Disco – We will be looking for Parents who would like to help, see the Calendar for dates
School Trips – The school are organising trips for each class!! PTFA are on hand to help fund these trips.  Keep a look out for more information on Dojo, newsletters and on the Calendar.
We are all hoping to be able to arrange some more amazing events for the latter part of this year. If you have any ideas for events or any ways in which we can raise some money for our Children, please get in touch.  Keep safe x